Lowest Prices
DeMartini RV Sales has the lowest prices on in-stock and specially ordered coaches. We deal in high volume so we can get you the best prices.
Excellent Service
We treat every customer with integrity, honesty, plus old-fashioned service and expertise. Our staff and management are knowledgeable and experienced, and we have a friendly, respectful sales staff - with no high pressure.
A Family Run Business
The owner, Tim DeMartini, has been in business since 1974. Many members of the family work at the dealership along with a great crew of employees. Together, we strive for excellence, honesty, and superb service.
Featured Video
2019 Dynamax Isata 3 24FW
Check out the NEW FEATURES for 2019! Watch this full walk-through!
Subscribe to our YouTube Channel to see more videos!
2014 Tiffin Allegro Breeze 32BR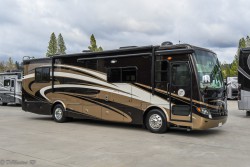 Price: $119,900 Reduced - Only $109,900!
Get Sale Price
See where our customers come from...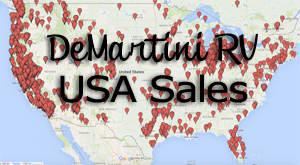 Submit Credit App